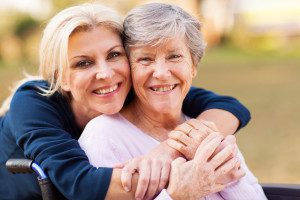 For an affordable, private home caregiver, Milton, MA residents can turn to the experts at Hahn Home Health Care Inc. As a privately owned and operated home health care provider, we are able to offer all of our valued clients a level of service that simply can't be matched. Our founder, Larry Fleischman, established Hahn Home Health Care Inc. in 2010, after he experienced difficulties trying to find adequate, affordable care for his elderly uncle, Irving Hahn. Today, we proudly serve clients and families throughout Southeastern Massachusetts, ensuring that when our help is needed, we can be reached easily. For a caregiver Milton, MA clients endorse, contact Hahn Home Health Care Inc.
Find a Caregiver Milton, MA Families Can Trust
Although we specialize in geriatric care, including dementia and Alzheimer's, we also provide a variety of other home care services. From homemaking and companionship, to complex medical cases, we are the caregiver Milton, MA families can trust to keep their loved ones safe and at home. Upon turning to Hahn Home Health Care Inc., you will have immediate access to a number of caregiving and medical professionals who are prepared and willing to help when and wherever they are needed. Our team makes ourselves available 24 hours a day, 7 days a week, 365 days a year, which is something many of our competitors simply cannot say.
The Right Care Giver Milton, MA Residents Can Call
If you need a home caregiver in Milton, MA, you've found the right place! Hahn Home Health Care Inc. is committed to ensuring that families and their loved ones never have to stress about employing quality care at affordable prices. Once you decide to employ our services, we will take the time to come out to your home and meet with you, and your family member who is in need of our services. You will meet the registered nurse in charge of developing and overseeing our plan as your caregiver, and discuss your budget and what needs you are hoping to fill by turning to Hahn Home Health Care Inc.
Contact Hahn Home Health Care Inc. for a Caregiver in Milton, MA
For more information on how we can help you, or a family member close to you, with our home care services, don't hesitate to contact a Hahn Home Health Care Inc. representative. Give us a call today at (339) 788-9620 or contact us today to inquire about our affordable caregiving solutions. When searching for a reliable caregiver, Milton, MA residents needn't look any further than Hahn Home Health Care Inc.