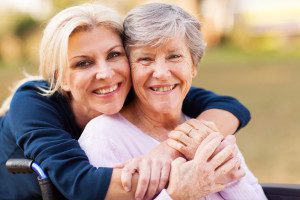 For an affordable and dependable at-home caregiver, Hingham, MA clients should call Hahn Home Health Care Inc. We offer personalized home care services at prices that most families can afford. We understand that finding a caregiver for yourself, or a beloved family member, can be challenging. In fact, our organization was founded in 2010 by Larry Fleischman, after he and his family had a difficult time finding quality home care for their uncle, Irving Hahn. Today, we offer a level of care services designed to help people in a variety of situations. From post operation follow-up, to senior assistance, we are the caregiver Hingham, MA residents can rely on.
A Different Kind of Caregiver in Hingham, MA
Often times we are asked what makes us different from others in the home care industry, and the answer is simply that we are more than just home care providers; we are a home health care provider. Because we are able to employ 7 full-time registered nurses, we can offer a range of services that include minor and medical care. Whether you are looking for a companion who can pick up around the house and help to run errands, or for a licensed professional who can change feeding tubes and offer other forms of advanced care, you can count on us. For a diverse and affordable Caregiver, Hingham, MA residents should call Hahn Home Health Care Inc.
The Caregiver Hingham, MA Can Trust
When searching for an in-home caregiver, Hingham, MA residents don't need to worry about being overcharged with Hahn Home Health Care Inc. We understand the frustrations that can come from needing assistance, and not being able to find any help along the way. That's why we are happy to act as your resource for helpful avenues related to employing a private caregiver. Hingham, MA families looking for affordable care for their loved ones can turn to us at any point or time. To learn more about our upfront prices and short-term, easily renewable contracts, call us today.
The Reliable Caregiver Hingham, MA Residents Know to Call
If you or a loved one needs a reliable caregiver, don't hesitate to contact the experts at Hahn Home Health Care Inc. today. We are committed to ensuring our clients receive the best possible care. All of our caregivers are employed by our organization, which means you never have to worry about an outsourced contractor performing any of our caregiving services in your home, or the home of a close loved one. Call us at (339) 788-9620, or contact us online. When it comes to hiring a private caregiver, Hingham, MA residents can rely on Hahn Home Health Care Inc.