About Hahn Home Health Care Inc.
Hahn Home Health Care Inc. was founded in Southeastern Massachusetts in 2010 as the result of a personal family situation — the need to care for Larry's uncle, Irving Hahn, in his own Westchester New York home.
The plight was similar to others across the country: an elderly relative with working adult relatives, a gentleman with a zest for life and a disabling mental and physical condition; a senior with an undeniable need for help with the activities of everyday living yet with a determined desire to stay in his own home, with loved ones to whom the idea of a nursing home was "out of the question."
What's a family to do?
The family ultimately helped arrange for services through agencies in New York. But their search to find competent, caring, affordable assistance had turned up very little. In fact, there was a relative void in Westchester County of the quality of home care services they sought. They soon found that precisely the same situation existed back home in southeastern Massachusetts.
Clearly, a resource was needed, and with that in mind Larry resolved to create a solution to the problem for hundreds of families here in Massachusetts. The result: Hahn Home Health Care Inc. in Abington, was established, in honor of Irving Hahn, to provide specialized home care services for clients of all ages.
We bring peace-of-mind to home health care.
---
Owner / Executive Biographies
Lawrence Fleischman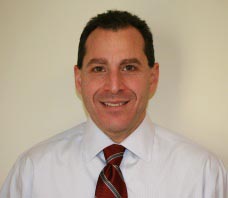 Larry has spent the last 20 years working in the financial services industry. Directly after graduating from Boston University, Larry started working for The Boston Company, ultimately becoming a member of management in their fund accounting department.
Larry left The Boston Company to work for SunGard, where he was involved in financial system software development. Later, he joined the consulting firm Venture Financial Systems, where he worked on large financial system software development projects for some of Boston's largest mutual fund firms.
Larry's passion is his family, including his wife, Kelly, a daughter, and a yellow lab. Larry is a proud member of Red Sox Nation. He lives in southeastern Massachusetts.
Roberta Wilson, RN, Director of Nursing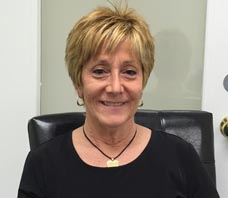 Roberta has been in the health care profession for 40+ years As a graduate of the New England Deaconess Hospital School of Nursing she has had numerous career adventures. She began her career as a staff nurse at her alma mater and left briefly for a few years to raise her family.
Roberta has enjoyed various nursing experiences including managing weight loss centers, being the supervisor at a rehab facility, some private duty, and for the past 25+ years her heart has stayed in Home Care from staff nurse to Clinical Supervisor positions.
Besides nursing, her passions are; her grandson, Nicolas and The New England Patriots.
Doreen Coggeshall, Director of Community Relations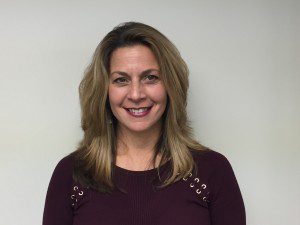 Doreen Coggeshall serves as Director of Community Relations for Hahn Home Health Care. Doreen earned a Bachelor of Arts degree in Sociology/Health Care Studies from the University of Massachusetts. During her early years, she worked as a medical assistant at a prominent Boston hospital. Though her career did not continue with the clinical side of healthcare, Doreen's passion to help others was fulfilled during her employment at a senior living community where she served as Marketing Coordinator. Doreen is committed to providing clients with exceptional service, care and support to help them safely age in place. Doreen lives in Marshfield with her husband, two children and German Shepherd, Vala